Item Description


GB, SG13, Pl.4, P-C, 2d, Pale Blue. Superb, MNH, Rare Cat.£11000+++ a.imagelink {color:#000000;} a:hover.imagelink {color:#000000;} a:visited.imagelink {color:#a03640;} a.imagelink img.auctionimage { border: 2px solid #000000; } a:visited.imagelink img.auctionimage { border: 2px solid #a03640; }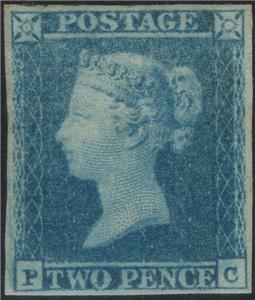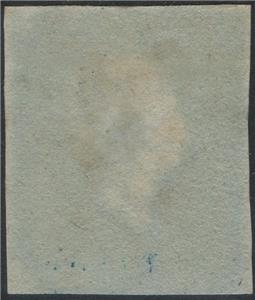 Special Christmas Auction!
Selected high-quality/exhibition-standard items
for auction with no reserve and 99p starting price.
 
Great Britain.
SG13, 2d, Pale blue, Plate 4, P-C.
 A Superb, Unmounted mint example
with four large, square margins.
Cat. £11.000 mounted.
   Very rare, gorgeous & underpriced!
(Remember, Stanley Gibbons Catalogue prices for Victoria - George V stamps are for mounted examples. Unmounted examples are far scarcer and, consequently, worth far more)
A note for collectors:
For larger purchases, Â just open account and pay for your item in easy monthly instalments.

Payment is expected within 7 days of purchase unless an account has been opened.

For our customers' peace of mind, delivery is guaranteed: should your item be "lost" in the post, you will receive a full refund.

We specialize in supurb, early GB stamps and classic commonwealth with an emphasis on unmounted examples. We guarantee your satisfaction: if, for any reason, you are not delighted by your purchase, just send it back in the same condition you received it (we do not issue refunds for stamps taken off piece) and we will issue a full refund - including 2-way postage.

Do not hesitate to contact us via the Ebay messaging system.


Save time & money with
FREE Auctiva Image Hosting.
Create listings that get noticed!
with Auctiva's 1,800+ Templates.


Auctiva,
The complete eBay Selling Solution.