Item Description
GROßBRITANNIEN GB Briefmarkensammlung MNH 66x BROSCHÜREN Prestige bis zu 2015
Das Datenblatt dieses Produkts wurde ursprünglich auf Englisch verfasst. Unten finden Sie eine automatische Übersetzung ins Deutsche. Sollten Sie irgendwelche Fragen haben, kontaktieren Sie uns.
 
Gegründet stampdealers bei eBay seit 1999 !
Sie sind an einem der Nr. 1 eBay-Verkäufer der Welt seit 1999 .
Genießen Sie unsere ausgezeichnete Trackrecord von 100 % positive Bewertungen 5 *****-Feedback für Jahre
Maarten Baas, eGlobals Stampdealers      
Store Home
Ãœber uns
Rückkopplung
In den Favoriten Verkäufer
Kontakt
Alle Artikel
Großbritannien GB Großbritannien Stamp Collection MNH 66x BOOKLETS Prestige bis 2015 Alle 39 Bilder unten Download (blaue Schaltfläche "Weitere Fotos")
Einschließlich Wedgewood Prestige Broschüren. Alle Scans.   
VALUABLE_COLLECTION Versandkostenfrei Neu eingestellt  

  GEWICHT   2.8   KG   /   6.26 LBS ohne Verpackung.      Überprüfen Sie alle 39 Fotos für genaue Inhalt, was du siehst, ist was du bekommst.

Das obige Bild mit dem grünen Hintergrund ist die Übersicht Bild. Großbritannien GB Großbritannien Stamp Collection MNH 66x BOOKLETS Prestige bis 2015 Referenz Nr. # 22274



  Suchen Sie in unserer Shop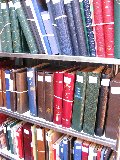 Shop Kategorien
 



   


Versand
Wir verbinden Sie so viele   sparen Sie Versandkosten.
Die Sendungen werden von UPS nur Straßennamen (Wir sind traurig, dass wir nicht zum PO BOX Adressen versenden) gesendet.
 
NETTO GEWICHT   Dies ist viel   2.8   kg
VERSANDGEWICHT höher sein kann aufgrund der schützenden Verpackung.
International Buyers - Bitte beachten Sie:
Einfuhrzölle, Steuern und Gebühren sind nicht im Artikelpreis oder den Versandkosten enthalten. Diese Gebühren sind die Verantwortlichkeit des Kunden.
Bitte überprüfen Sie mit Ihrem Land Zollstelle, um zu bestimmen, welche diese zusätzlichen Kosten vor dem Bieten oder Kaufen.


Wir bemühen uns, für 5 Sterne auf alle Verkäufe. Wenn wir nicht verdienen Sie 5 Sterne, kontaktieren Sie uns bitte, damit wir es richtig machen!
Squaretrade Mitglied

Ein Independant Mediator Am Juli -20-16 bei 07:21 : 55 PDT, Verkäufer addierten die folgenden Informationen:
Sellers: Holen Sie sich Ihre eigene Karte von letzten Käufern. Fast. Simple.
Land Weltweit Echtheit Kein Datei Stichwort Briefmarkensammlung Briefmarkentyp Sammlung Besondere Anmerkung Briefmarken Sammlung Gewicht Bitte Lesen Sie Die Beschreibung Weitere Bilder Bilder Sehen Auf Weitere Bilder Klicken Referenznummer(n) OEM Does Not Apply Geografische Region Weltweit Land / Region Der Herstellung Großbritannien
Originaltext:
Established stampdealers on eBay since 1999!
You are at one of the #1 eBay Sellers of the World since 1999.
Enjoy our Excellent Trackrecord of 100% Positive 5 ***** Ratings Feedback for years
Maarten Baas, eGlobals Stampdealers
Store Home
About Us
Feedback
Add to Favourite Sellers
Contact Us
View ALL Items
GREAT BRITAIN GB UK Stamp Collection MNH 66x BOOKLETS Prestige upto 2015 See all 39 Images downloading below (blue button "more PHOTOS")
Including Wedgewood Prestige booklets. See all scans.
VALUABLE_COLLECTION versandkostenfrei Newly Listed

WEIGHT 2.8 KG / 6.26 LBS without packaging. Check all 39 PHOTOS for EXACT content, what you see is what you get.

The above image with the green background is the overview image. GREAT BRITAIN GB UK Stamp Collection MNH 66x BOOKLETS Prestige upto 2015 Reference Nr. #22274



Search our Store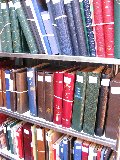 Store Categories





Shipping
We combine lots so you save on shipping.
Shipments are sent by UPS only to street addresses (We are sorry we cannot ship to PO BOX addresses).
NETTO WEIGHT of this lot is 2.8 kg
SHIPPING WEIGHT can be higher due to protective packaging.
International Buyers – Please Note:
Import duties, taxes, and charges are not included in the item price or shipping cost. These charges are the buyer's responsibility.
Please check with your country's customs office to determine what these additional costs will be prior to bidding or buying.


We strive for 5 stars on all sales. If we do not earn 5 stars, please contact us, so we can make it right !
Squaretrade Member

An Independant mediator On Jul-20-16 at 07:21:55 PDT, seller added the following information:
Sellers: Get your own map of past buyers. Fast. Simple.